35g 50g commercial kitchen air and odor treatment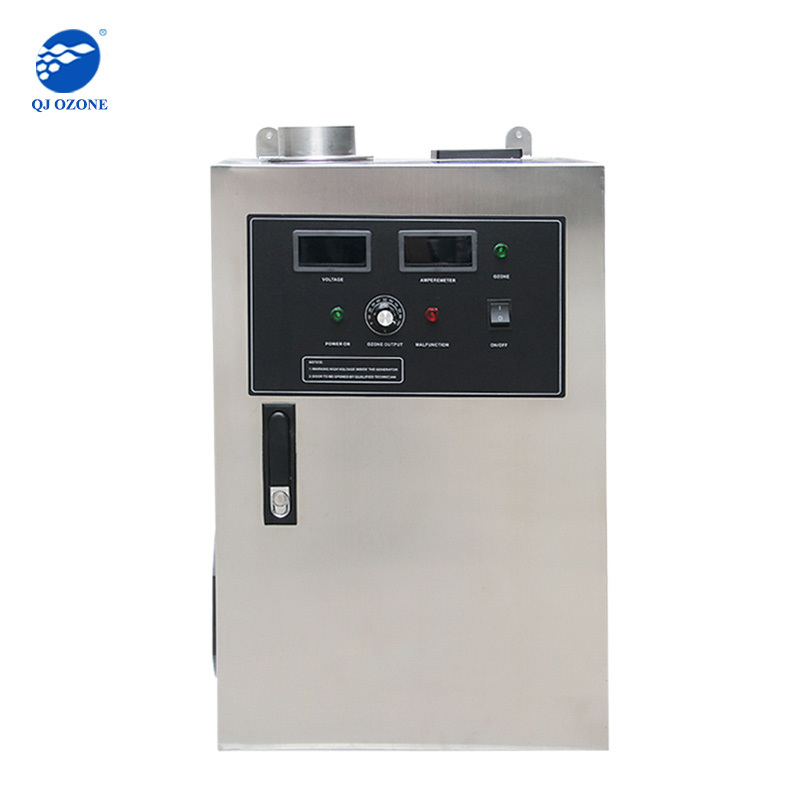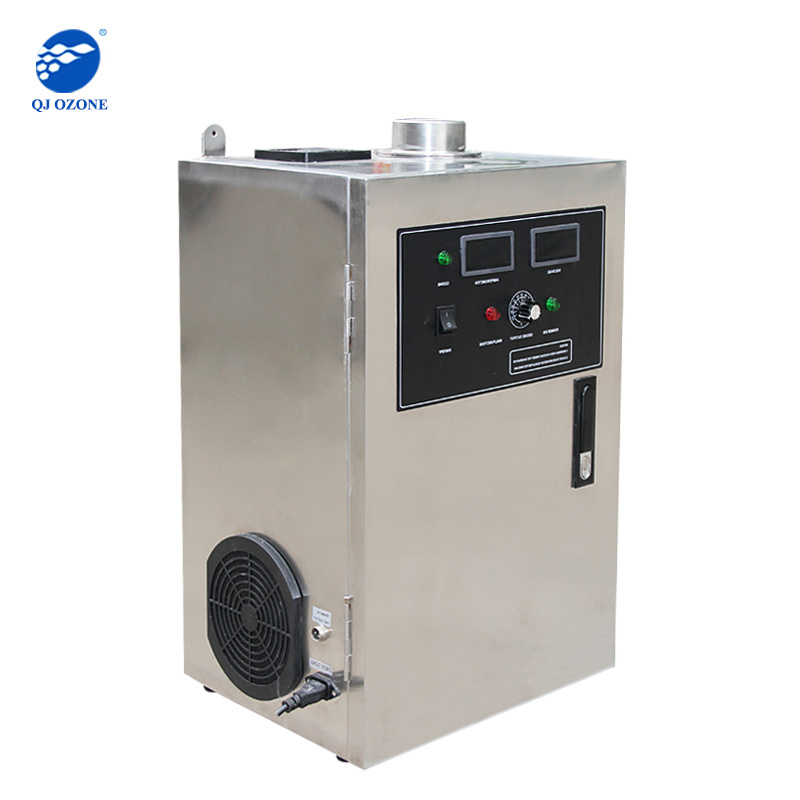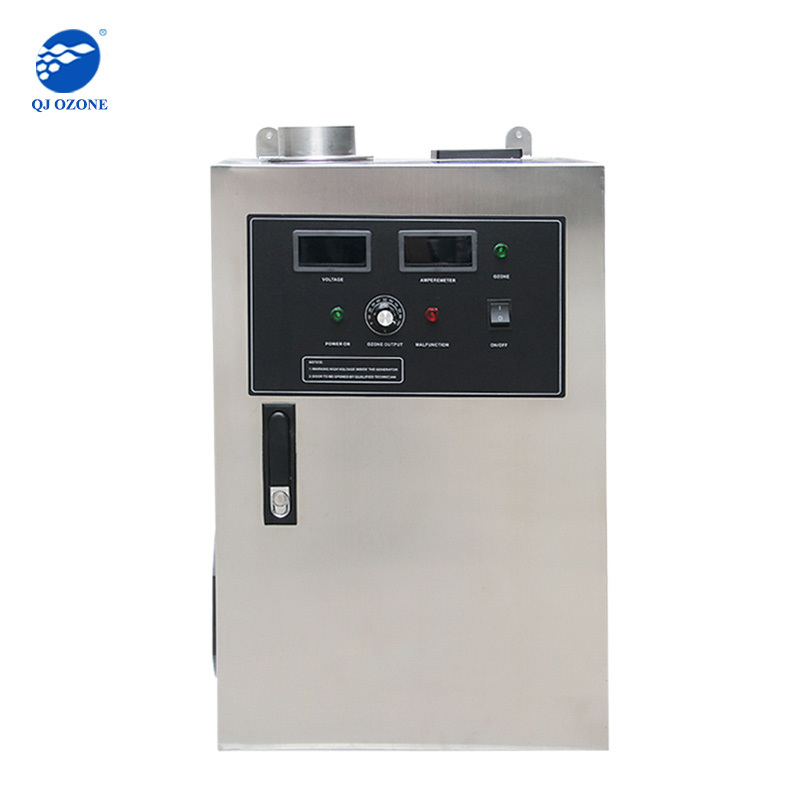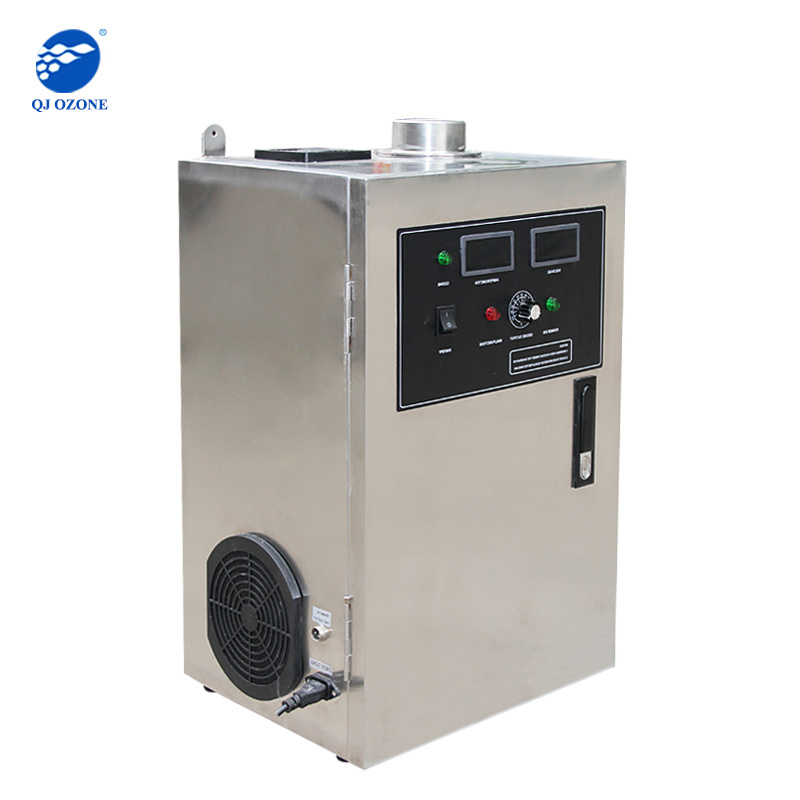 Serial number OG-35
Retail price Quanju
Product origin Guangzhou
Delivery time 3-7 days
Supply capacity 1000 units per month
---
---
Quanju has been in ozone generator manufacturing industry for more than 10 years, supplying 500mg/h-5kg/h air feed ozone generators and 10g/h-5kg/h oxygen feed ozone generators, 5L/min-500L/min PSA oxygen generators and car ozone anion air purifiers.
Product details
parameter
35g 50g commercial kitchen air and odor treatment


Product description:

The electrostatic filter (QJ OZONE-Series) is removing only the solid particles and part of the odour generated by the cooking process. The remaining odour is a gas that needs to be treated with a very strong neutralizer.

Ozone is a well-known powerful disinfectant. It will remove the smell from the kitchen exhaust system.

The generator ozone outlet is connected to the exhaust duct after the exhaust hood. The ozone needs a minimum contact time with the odour to be able to change its structure and destroy it. Two seconds is the ideal timing.

The ozone generator can be installed without an electrostatic filter if the cooking only generates grease mist (no smoke). The ozone breaks down the grease and odour by oxidation


Specification

| | |
| --- | --- |
| MAXIMUM TREATMENT AIR VOLUME (L/S) | 1750 |
| VOLTAGE (V) | 220~240/1PH |
| POWER CONSUMPTION (W) | 300< |
| ELECTRICAL CONNECTION< | 1 x meter cord |
| WEIGHT (KG) | 26 |
| DIMENSIONS (mm) | 400 x 335 x 600 high |


CONTROL PANEL INCLUDES

1. Voltmeter

2. Ampere meter

3. Green LED, ozone is produced

4. Green LED, unit is operating

5. Ozone output adjuster

6. Red LED, malfunction

7. Switch ON-OFF

8. Ozone output

9. External case stainless steel

10. Handle Lock

11. Power connection BMS connection

Key words:

35g
the
ozone
is
to
and
odour
led
be
connection
Please feel free to give your inquiry in the form below. We will reply you in 24 hours.