The 12th China (Guangzhou) International Auto Accessories Exhibition
2017-12-28
---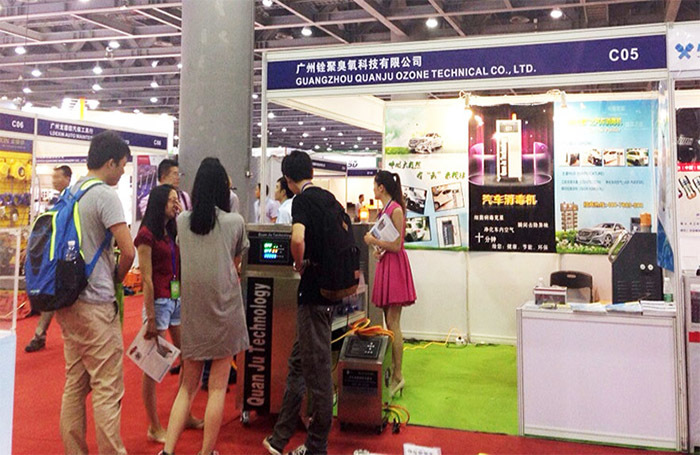 Summary of the 12th China (Guangzhou) International Auto Accessories Exhibition
At 9:00 on June 9, 2014, the Chinese Ministry of Commerce in accordance with the "international professional, international, brand" principle to held the 12th Guangzhou International Auto Accessories Exhibition. The three-day event was held in the Baoli Museum in Pazhou, Guangzhou, Guangdong. .
The exhibition area is of 338,000 square meters, more than 200 exhibitors from home and abroad >attracting, the brand of companies you can see are Guangzhou Automobile Honda, Guangzhou Express, Edward car service chain, and many other well-known enterprises. Exhibitors of the audience said that the exhibition organization is meaningful. Also won the organization's approval and support in the industry authority.
We have received nearly 1,000 people at home and abroad to our booth, including foreign buyers from abroad, India, Nigeria, Sri Lanka, the United States, Australia, Lebanon and other countries and our Taiwan, Hong Kong, domestic customers from Guangzhou, Shenzhen, Dongguan , Hubei, Hunan, Jiangsu, Beijing, Heilongjiang, Xinjiang, Henan, Guangxi and other buyers come to visit and negotiatate.
During the exhibition, the purchaser was particularly interested in the "Auto Disinfection Machine" (automotive beauty industry) and Home Multifunctional Purifier" and " products exhibited by Guangzhou Quanju Ozone Technology Co., Ltd. About the effect of ozone, ozone brought great help on the automotive beauty industry, the house and our daily life,complete understanding of the use of ozone in our daily life. Our customers have expressed their praise to our company's products, some of them have taken samples, personally came to our factory to see our company's production scale and quality products. They are happy to build a long term cooperation agreement with our company. .
Thanks for the support from to our domestic and foreign customers!